Wild Plains

Wild Plains

Monster Lv Range

1-10

Connecting Scenes

Da Li
Dun Huang
Dungeon of Emperor Qin (Scene is not yet open)
Mt. Emei
Description
Edit
The Wild Plains is located to the west of the City of Da Li. To the North is Dun Huang and to the east is Mt. Emei, home of the class Lotus Order. The entrance to The Dungeon of Emperor Qin can also be found on this map.
Quest List
Edit
Resource List
Edit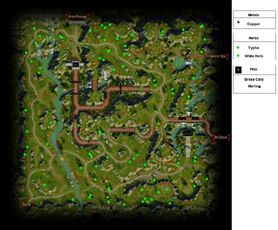 Monster List
Edit
Little Rogue
Grace Jiang
Forward Seer
Backward Seer
Ad blocker interference detected!
Wikia is a free-to-use site that makes money from advertising. We have a modified experience for viewers using ad blockers

Wikia is not accessible if you've made further modifications. Remove the custom ad blocker rule(s) and the page will load as expected.