Pet Hill is located on the
Pet Island
near the East Coast of TLBB realm.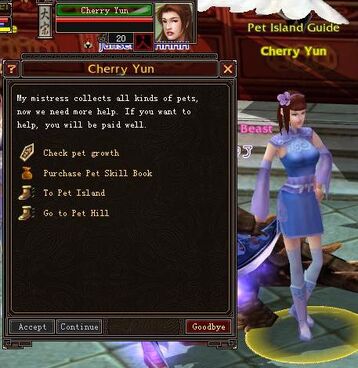 To get to Pet Hill you need to visit Cherry Yun in Luo Yang and select the "Go to Pet Hill" option. On Pet Hill you can find the following pets:
Wild Unicorn
Kangaroo
Stegosaurus
Rhinoceros
Young Elephant
Ferret
Ad blocker interference detected!
Wikia is a free-to-use site that makes money from advertising. We have a modified experience for viewers using ad blockers

Wikia is not accessible if you've made further modifications. Remove the custom ad blocker rule(s) and the page will load as expected.