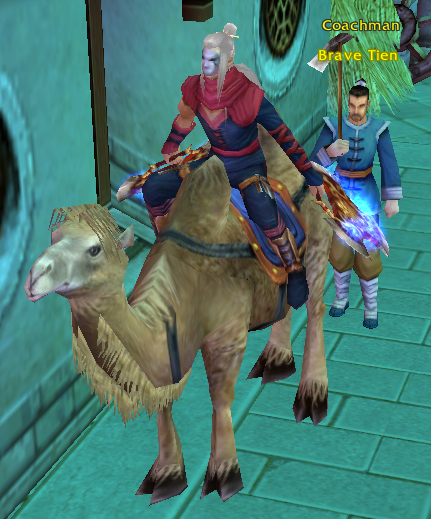 Camel is a luxury item, which will +80% your speed (faster than lvl 60 class mount) while riding it. To ride this mount, you must learn Riding: Camel, which can be drop by every monsters in TLBB with hardly chance or buy from some players with quite expensive price. Camel can be purchased from Brave Tien (136,180) in Lou Yang, 1888
each.
Ad blocker interference detected!
Wikia is a free-to-use site that makes money from advertising. We have a modified experience for viewers using ad blockers

Wikia is not accessible if you've made further modifications. Remove the custom ad blocker rule(s) and the page will load as expected.