Gold
Type
Lv 2 Ore
Stackable?
40
NPC Sell-to Price
50
Gold can be mined with the Mining life skill. Must be at least level 5 Mining. It has no relation to monetary gold.
Ore can be used with the Craft and Casting life skills.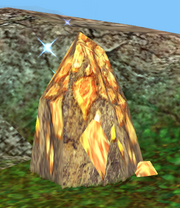 Locations
Edit
Gold can be found in Dragon Fountain and Werewolf Hill.
Ad blocker interference detected!
Wikia is a free-to-use site that makes money from advertising. We have a modified experience for viewers using ad blockers

Wikia is not accessible if you've made further modifications. Remove the custom ad blocker rule(s) and the page will load as expected.