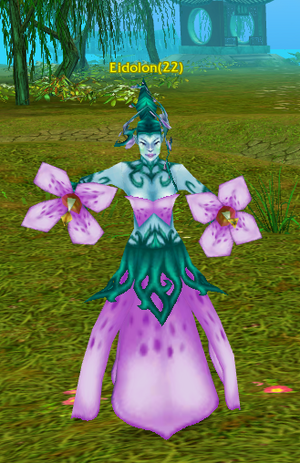 "People said that Eidolon just appears in a story, but one day, it was appeared in West Lake."
Where can it be found
Edit
In the area of (269,66)
What can it drop?
Edit
+1 Soul Crystal
+2 Ice Block
+2 Ice nuclei
+2 Rime
Bamboo Fan of Focus
Bane's Leather CLoak
Brocade Shoes
Brown Paper
Cloth Fairy Hat
Dharma's Iron Cuffs
Feral Shoulderpads
Fey Pole Circle
Holy iron Wristbands
Fey Kylin Footwraps
Fey Kylin Wristband
Kylin Cloak of Focus
Lvl 2 Air Powder
Lvl 3 Healing Salve
Monster's Blood
Pinenut Porridge
Searing Shoulderpads
Wandrous Wand
Ad blocker interference detected!
Wikia is a free-to-use site that makes money from advertising. We have a modified experience for viewers using ad blockers

Wikia is not accessible if you've made further modifications. Remove the custom ad blocker rule(s) and the page will load as expected.