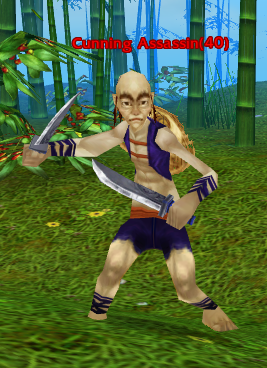 Level 40-41
Where can it be found?
Edit
Dragon Fountain. (60,90)
What can it drop?
Edit
Wondrous Item
Jewels Tower
Items
Spring Pancake
Walnut Porridge
Lvl 3 Air Powder
Lvl 5 Statice Capsule
Lvl 5 Healing Salve
Cloud Break
Greensight Gloves
Fey Lich Handguards
Darkblot Helmet
Darkblot Gauntlets
Dragonstrike Spade
Earth Footwraps
Earth Handguards
Shadowhaze amulet
Cloud Boots
Could Gauntlet (probably a TLBB typo)
Heaven Fire Belt
Infinity Satin Hat
Greensight Cloth
Sawtooth Blade
Bane's Elven Cuffs
Cursed Sword
Jade Cock Necklace
Cracked Amulet
Wicked Claymore
Beast Horn Spear
Guardian Claymore
Cloud Fan
Greensight Wrists
Dharma's Worship
Level 5 Travelling Bag
Cloud Dispeller
Decadent Helmet
Dharma's Infection
Venom Silk Garments
Bane Frost Circle
Elven Cloak of Focus
Dharma's Fishscale (Falchion)
Cranny Ring of Venom
Infinity Sating Gloves
Tiger Head
Stuff
+4 Ice Nuclei
+4 Fan Rib
+4 Ice Block
+4 Amber
+4 Rime
+4 Chalcedony
+4 Nunchakus
+4 Thread
+4 Hilt
+4 Ring
+4 Shankbone
+4 Pikestaff
+4 Sheath
Brown Paper
Teacher
Apprentice
Ad blocker interference detected!
Wikia is a free-to-use site that makes money from advertising. We have a modified experience for viewers using ad blockers

Wikia is not accessible if you've made further modifications. Remove the custom ad blocker rule(s) and the page will load as expected.